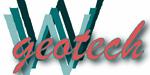 W3G® DOCUMENT NOTICE AND LICENSE
Documents are provided on the W3G site by the copyright holders under the following license. The software or Document Type Definitions (DTDs) associated with W3G activities are governed by the Copyright Notice. By using and/or copying this document, or the W3G document from which this statement is linked, you (the licensee) agree that you have read, understood, and will comply with the following terms and conditions:
Permission to use, copy, and distribute the contents of this document, or the W3G document from which this statement is linked, in any medium for any purpose is hereby granted, provided that you do not charge any fees or royalties, and include the following on ALL copies of the document, or portions thereof, that you use:
A link or URL to the original W3G document.
A notice of the pre-existing copyright of the original author, of the form:
"Copyright © (date-of-document) (link) All Rights Reserved. If there is no link available for the original copyright, the following link should be used:
World Wide Web of Geotechnical Engineers, (The Electronic Journal of Geotechnical Engineering
A link to this page: W3G Statement
THIS DOCUMENT IS PROVIDED "AS IS," AND COPYRIGHT HOLDERS MAKE NO REPRESENTATIONS OR WARRANTIES, EXPRESS OR IMPLIED, INCLUDING, BUT NOT LIMITED TO, WARRANTIES OF MERCHANTABILITY, FITNESS FOR A PARTICULAR PURPOSE, NON-INFRINGEMENT, OR TITLE; THAT THE CONTENTS OF THE DOCUMENT ARE SUITABLE FOR ANY PURPOSE; NOR THAT THE IMPLEMENTATION OF SUCH CONTENTS WILL NOT INFRINGE ANY THIRD PARTY PATENTS, COPYRIGHTS, TRADEMARKS OR OTHER RIGHTS.
COPYRIGHT HOLDERS WILL NOT BE LIABLE FOR ANY DIRECT, INDIRECT, SPECIAL OR CONSEQUENTIAL DAMAGES ARISING OUT OF ANY USE OF THE DOCUMENT OR THE PERFORMANCE OR IMPLEMENTATION OF THE CONTENTS THEREOF.
Copyright © 1995-2001, (W3G), and (EJGE). All Rights Reserved.